Paper Baling Machine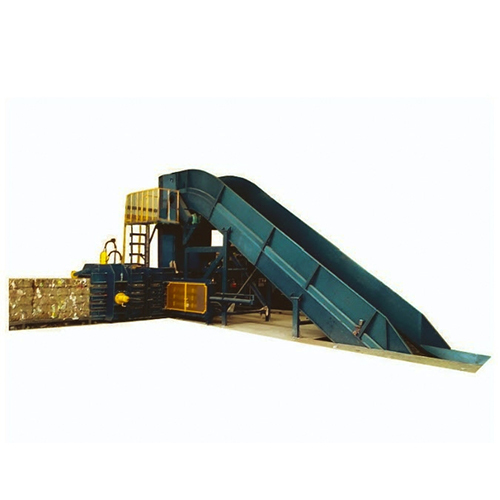 Paper Baling Machine
Price And Quantity
Product Specifications
24000-25000 Kilograms (kg)

20-30 Foot (ft)
44*42 inch

Bailing Machine
Product Description
A paper baling machine, also known as a paper baler, is a machine used to compress and bundle waste paper into manageable and transportable bales. The machine typically uses hydraulic pressure to compress the paper waste and wrap it tightly with wire or strapping material.
Paper baling machines are commonly used in recycling facilities, paper mills, printing presses, and other industries where paper waste is generated. The baled paper can be transported to recycling facilities for further processing, where it can be turned into new paper products.
There are different types of paper baling machines available, such as vertical and horizontal balers. Vertical balers are typically used for smaller volumes of paper waste and can be operated manually or with an electric motor. Horizontal balers are designed for larger volumes of waste and are typically used in larger facilities where high volumes of waste are generated.
The benefits of using a paper baling machine include reducing the volume of paper waste, making it easier to transport and handle, and promoting sustainability by diverting paper waste from landfills. Additionally, baling paper waste can also generate revenue for businesses that sell the baled paper to recycling facilities.
In summary, a paper baling machine is an essential piece of equipment for managing paper waste in various industries, providing a cost-effective and environmentally friendly solution for handling and transporting paper waste.